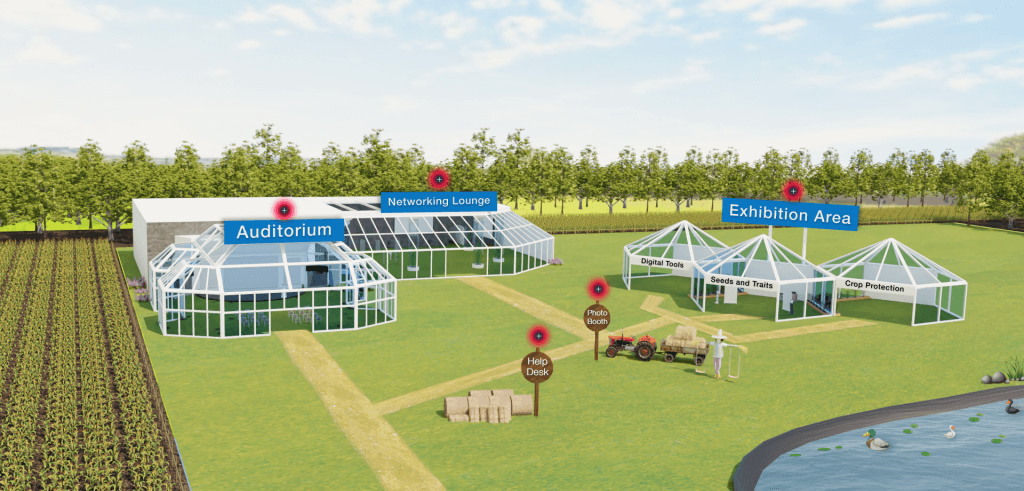 Creative themes can be a great way to add an extra layer of engagement to virtual events. By creating a unique and engaging theme, you can help participants feel more connected to each other and the event topic. Creative themes can also help create a more memorable experience for participants, which will make them more likely to attend future events. Creative themes can range from a specific color palette or style of decor to an overarching concept or story that ties everything together. Depending on the type of event you are hosting, creative themes can be used in various ways such as providing visual cues for topics being discussed, creating interactive activities, or even setting up virtual photo booths.
How to choose the right theme for your event & make it memorable?
Choosing the right theme for your event is essential to ensure that it stands out from the rest and is remembered by attendees. The theme should be relevant to the purpose of your event and should also be creative enough to capture the attention of your guests. It should also be memorable enough that people will remember it long after the event has ended. When selecting a theme, consider factors like the type of audience you have, the venue, and any other elements that could help make your event unique. You can also look at examples from past events or use online resources to get ideas for different themes. Once you have chosen a theme, make sure to incorporate it into all aspects of your event planning, including decorations, activities, and entertainment. By doing so, you can create an unforgettable experience for everyone who attends. .A theme for an event The theme for an event can be based on the purpose of the event, but should also be creative enough to capture the attention of your guests. It should also be memorable enough that people will remember it long after the event has ended. -Examples of a theme: a party that is full of color and giggles, an elegant garden wedding, a retro carnival-themed birthday
Top 5 Creative Themes That Will Take Your Virtual Event to the Next Level
Virtual events are becoming increasingly popular as businesses and organizations look for ways to keep their audiences engaged. To ensure that your virtual event stands out from the rest, you need to find creative themes that will captivate your audience. Here are five creative themes that will take your virtual event to the next level:
1. An interactive game show – Make your virtual event fun and engaging by creating a game show with questions related to the topic of your event.
2. Designer venues– Choose a theme, get the event environment and visual custom designed. It does not end there build attendee experience with suitable engagement tools.
3. A movie night – Select an inspiring movie or documentary related to the topic of the event and host a movie night in after hours with interactive activities throughout the film. It encourages the audience to revisit the event platform even after the Live sessions.
4. A virtual escape room – Create a unique escape room experience where teams can work together virtually to solve puzzles and challenges to progress through the game. Build casual networking spaces throughout the event environment to avoid awkward networking amongst remote attendees.
5. An art gallery Showcase digital art in a virtual art gallery to elevate event experience for your remote attendees.
Tips & Tricks to Implementing a Creative Theme in Your Virtual Event
To make these virtual events successful and engaging, it is important to have a creative theme that stands out. With the right tips and tricks, you can create a unique online experience for your virtual event attendees.
• To create an environment that fosters creativity, try to avoid using jarring colors or patterns such as teal and lime green.
• Similarly, the use of too much color can start to feel overwhelming for those with sensitive color perceptions.
• Mix and match different engagement tools to create a unique attendee experience.
• Consider providing participants with a head-start by having them customize their own virtual avatars and desktops so they can have a more personalized experience.
• Additionally, consider working with your team members beforehand on potential themes so everyone is on board with the creative direction of the event.
Creating a creative theme may require time dedicated upfront to plan out any decorations or activities that may be needed. While some themes may require more planning than others, it is essential to consider the theme before you start planning to avoid any surprises later.
Start Planning your Uniquely Themed Virtual Event Today!
Planning a virtual event can be overwhelming and time-consuming. But with the right planning and preparation, you can create an engaging and unique event that your guests will remember. By following the steps outlined in this article, you will be able to plan a successful virtual event that is sure to leave a lasting impression on your guests. From selecting the perfect theme for your event to finding creative ways to engage your audience, there are many ways to make sure that your virtual event stands out from the rest. Start planning today and make sure that your next virtual event is one that is truly unique!
Get more inspiration.Register to explore a sample event